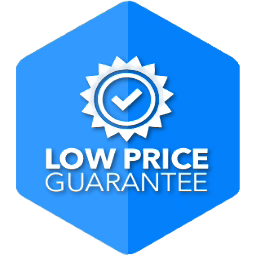 Our TRT & Weight Loss Program Pricing Is Simply Unbeatable – GUARANTEED !
Show us a lower price and we'll beat it.
Telehealth Physicians | Licensed in All 50 States.
---
To Get Started
---
Are You Transferring To Us From Another Clinic ?
$200 – Transfer Fee.
If you are transferring to us from another clinic and provide us with your most recent labs, all you will pay is a one-time fee of $200.
If you CANNOT provide us with your most recent labs, you will need to pay an additional $100, and we will arrange for you to get your blood work.
There are no additonal new patient intake fees required of you.
---
One-Time Fees For New Patients 
$100 – Blood Work.
We require blood work for all Testosterone replacement therapy treatments.
Blood work is NOT required for most weight loss treatments and peptides.
If you need blood work, we will provide you an order# for the Labcorp nearest you. Walk-ins are welcome, and the process takes only a few minutes.
---
$100 – Physician Fee.
This one-time fee covers your telehealth appointment with the Prescribing Physician.
Prescriptions are good for as long as you continue treatment.
---
$100 – Clinic Fee.
The fee covers your application processing, medical charting, lab reviews, and a pre-appointment telephone consultation before your appointment with the Prescribing Physician.
---
Cost of Treatment
The cost of treatment can vary based on your dosing preferences and the payment plan you select.
TRT – Testosterone Replacement Therapy  as Low as $48 Per Month 
$200 – 10-16 weeks of treatment 
$899 – 1 Yearly Payment (5 Refills) 
* All TRT Kits include everything you need. 
Click Here For Complete Details On TRT Pricing
---
Popular Weight Loss Treatments
$500 – Semaglutide 20 Week Titration Regimen For First Time Users
$175 – 1ml. Semaglutide  2.5 mg. vial
$1500 – Quantity of 15 Semaglutide 2.5 mg. vials (Total of 15ml)
*Includes injection kit: syringes, needles and alcohol pads.
$300 – Anti-Obesity Drug  AOD-9604
---
Popular Growth Hormone Treatments
$500 – DuoBlend (CJC-1295/Ipamorelin)
---
Popular Sexual Enhancement Treatments
$250 – Up to 4 months of  Tadalafil (Generic Cialis)
$300 – PT-141 *Libido Booster for Men & Women
---
Eligibility & Approval
If you're having symptoms and you want to improve your health and fitness, you're eligible for treatment. 
Most patients come to us because they've been denied by their primary care provider or their insurance refused to cover treatment.
There is no need to "tank your levels" before getting blood work because we treat the symptoms, not the number. Our Physicians identify the symptoms of low and declining hormone levels and treat them accordingly. You are not going to be refused treatment based on a number.
Common symptoms
losing interest in sex 

fatigue

muscle or joint aches

erectile dysfunction

mental fog

lack of motivation

difficulty focusing

loss of stamina

weight gain

loss of muscle tone

excessive food cravings

fluctuating mood swings

depression

inability to lose weight with diet and exercise 
*We do not accept insurance. We do accept FSA and HSA, but approval is at the discretion of your provider.
---